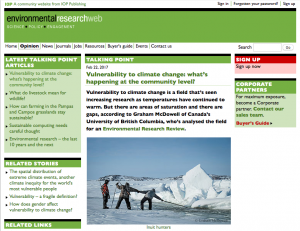 EDGES member Graham McDowell recently wrote a research review for Environmental Research Web.
Vulnerability to climate change is a field that's seen increasing research as temperatures have continued to warm. But there are areas of saturation and there are gaps, according to Graham McDowell of Canada's University of British Columbia, who's analysed the field for an Environmental Research Review.
See full article here.