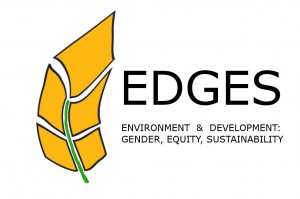 Several EDGES members have recently received Social Sciences and Humanities Research Council (SSHRC) awards.
Leila Harris was awarded the SSHRC Insight grant, titled "Experiences of Shifting Water Governance: Comparative Study of Water Access, Narrative, and Citizenship in Accra Ghana and Cape Town South Africa."
Sameer Shah and Rosie Simms received Masters funding. Sameer is starting his MSc at IRES in September 2013, working with Leila Harris on a project related to the Angat River Basin in the Philippines. Rosie Simms received funding for the second year of her Masters at IRES. Rosie is working on assessing drinking water governance in British Columbia, focusing on water quality in First Nations in BC.
Lucy Rodina was awarded SSHRC Doctoral funding. Building on her Masters work so far, Lucy is planning to work on assessment of urban water resilience in the Global South, with a focus on marginalized communities, and potential comparative links with northern contexts. Her project is titled "Assessment of the differentiated water-related vulnerabilities of marginalized urban communities under climate change in Cape Town, South Africa".
Please, keep visiting our Research and Publications pages for updates on progress and future work.
Congratulations, EDGES!