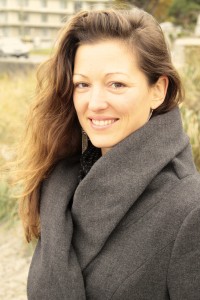 Crystal Tremblay will be presenting at an upcoming event (Sept 21) on Water Governance in Urban Africa: Building Citizenship Through Participatory Video at the University of Brighton. She will be covering two topics:
1. Book launch 'Strengthening Community University Research Partnerships: Global Perspectives'
2. Water Governance in Urban Africa – researching using participatory video
Crystal will be talking about her recently published book edited with Budd Hall and Ranjesh Tandon based on findings from a global study of institutional arrangements for the facilitation and support of research partnerships between Civil Society Organizations (CSO) and Higher Education Institutions (HEI). The book outlines a number of important trends, challenges and approaches associated with how research partnerships are initiated, supported, and evaluated through a comparative study of different types of institutional arrangements. As well as this, Crystal will also be presenting recent research that used Participatory Video (PV) and qualitative research methods to explore issues linked to the role of participation in water governance of residents of informal settlements in Cape Town, South Africa and Accra, Ghana, whom are experiencing differentiated patterns of water use and access. The co-produced videos were used to facilitate communication and open up a dialogue between the communities and their governments, improving representation and encouraging greater citizenship in the political and social questions and debates on water governance and sanitation. The research points to the development of a framework for the application of PV as an instrument for participatory public policy, while interrogating issues of representation, knowledge and power – all critical, yet underexplored, aspects of participatory processes. Through participatory public policy design and the application of citizen engagement to processes of governance, there are opportunities for addressing a range of complex socio-economic and political challenges. Furthermore, this approach can be a powerful tool in the formation/operation of inclusive governance processes, changing negative perceptions of vulnerable populations by revealing their personal stories, and important social relationships in their community.
For more details visit the event website.