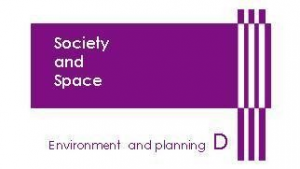 EDGES alumnus J. Yates and member N. Wilson and L. Harris have recently published a new article concerning multiple ontologies of water and governance implications.
J. Yates, N. Wilson, L. Harris. (in press, 2017). Multiple Ontologies of Water: politics, conflict and implications for governance Environment and Planning D: Society and Space. 
Abstract: Public consultation has become an increasingly common form of democratic engagement. While critics have challenged the potential for public consultation to democratize policy-making due to existing power structures, few studies have undertaken a systematic evaluation of the policy outcomes of consultation. This study combines qualitative and quantitative techniques to systematically analyze participants' responses to policy proposals, and compare those responses with resulting policies. We utilized this approach to examine the large-scale public consultation process that informed the development of British Columbia's new Water Sustainability Act (2014). Our analysis revealed: (1) barriers to effectual engagement, particularly for First Nations; (2) statistical differences in policy preferences between industry and nonindustry groups; and (3) patterns in how these preferences align with policy outcomes, suggesting uneven participant influence on policy-making. This study highlights the importance of analyzing consultation outcomes alongside process design, and the need to assess consultation's fairness and effectiveness by examining its outcomes for different participant groups.