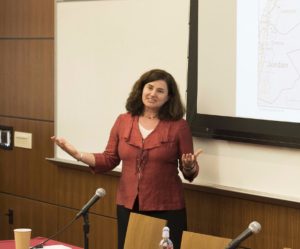 On April 19th, Leila Harris presented at a conference Day Zero: Water, Climate Change & Governance in MENA, hosted by USC Dana and David Dornslife College of Letters, Arts and Sciences.
Leila Harris presented "Water Conflict and (In)securities in Southeastern Turkey: Navigating Difference, Inequality, and Statecraft." She focused on Southeastern Anatolia to show the intersection of environmental issues, social conflicts, and inequality/gender disparity.
See highlights of the workshop here: https://t.e2ma.net/message/07gacb/8hi0js.