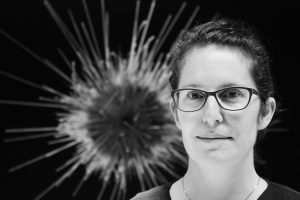 We are pleased to congratulate Dr. Danika Kleiber, EDGES and IRES alumna, on her new job.
Dr. Kleiber has just started a joint three-year Postdoctroal Research position with the ARC Center of Excellence in Coral Reef Studies, and WorldFish. She will be based in Townsville, Australia and working at James Cook University where she will be working on integrating gender into coastal fisheries programs in the Pacific, as well as continuing her research on gender and small-scale fisheries governance.
Dr. Kleiber received her PhD from UBC Resource Management and Environmental Studies (2014), MSc from UBC Forest Sciences department (2008), and a BSc from Tufts University with a double major in Women's studies and biology (2002).