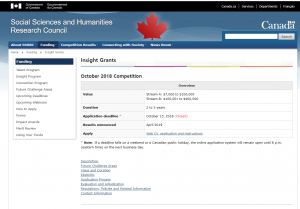 Leila M. Harris and her three collaborators, W. Jepson, M. Galvin, and S. Walsh, have a new SSHRC-funded project!
Awarded the Insight Grant from SSHRC, the project "Beyond Access: Comparative Analysis of Non-material Dimensions of Water Insecurities," has three goals. First, it advances conceptualization and empirical evidence for non-material elements of water insecurity. Second, it examines theoretical and empirical linkages between household water (in)security and citizen engagement and participation across case study sites (e.g. South Africa, Brazil, Canada). Third, it develops and extends narrative, visual, and comparative methods for water insecurity studies. This project will contribute to our understanding of meanings and experiences of water insecurity and how these impinge on engagement and other key features of water governance.
To know more about this research project, click here.