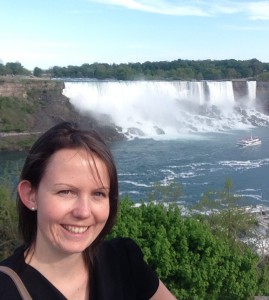 EDGES member Kiely McFarlane has successfully completed her PhD degree from UBC's Institute for Resources, Environment, and Sustainability. Her PhD thesis was titled "Waiting on the law to change? A critical geographic analysis of water law reform in British Columbia". Following the completion of her PhD, Kiely has recently started a new position as a post-doctoral researcher at the Cawthron Institute in Nelson, New Zealand, where she is contributing to a large interdisciplinary project on the past, present, and future health of New Zealand's lakes. Building on her interests in water law, Kiely is examining how New Zealand's evolving legislative landscape has shaped the use and management of lakes over the last 180 years, with implications for lake environments and the communities who interact with them. Case study research will further explore how lakes are woven into the history of specific communities and places, and the changing meanings, values, and practices associated with lake environments.
PhD Thesis Abstract: The overuse and pollution of freshwaters due to under-regulation is a growing concern worldwide, prompting reform of existing water laws and governance institutions. Reforms seek to provide for ecosystem and community needs, empower governance agencies, address environmental injustices, and ensure the sustainable use of freshwater resources in contexts of increased hydrological uncertainty. However, the failure of previous reforms has generated scepticism over the efficacy of law as a mechanism to drive necessary changes in freshwater governance. This dissertation employs a critical geographic lens to examine the potential for water law reform to advance the equitable and sustainable governance of freshwater in British Columbia, Canada. Specifically, it traces how the transformative potential of BC's new Water Sustainability Act (WSA) is configured through processes of legislation development, its settler colonial history, and implementation pathways.
To view Kiely's PhD thesis, click here.