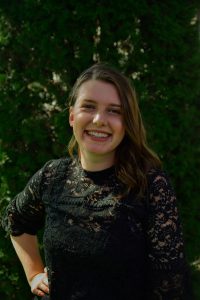 The EDGES Research Collaborative is very pleased to welcome its newest member, Taya Triffo who has just begun her Master of Arts degree working under the supervision of Prof. Leila Harris at UBC's Institute for Resources, Environment, and Sustainability! More about Taya below:
Taya Triffo is a graduate student with the Institute of Resources, Environment, and Sustainability, and she is working toward her Master of Arts. She earned her undergraduate degree — a Bachelor of Arts in Philosophy, Politics, and Economics — at the University of Regina, convocating with great distinction and the President's Medal. Under the supervision of Dr. Leila Harris, Taya is developing her thesis research around the decolonisation of conservation and climate change adaptation, focusing on how this might look in seed networks and seed libraries in particular.
To this research, Taya brings her keen interest in the social and political dimensions of resource transformations and reform. In particular, she wants her research to contribute to resource-based movements, such as the food sovereignty movement and the just energy transition movement. To date, her research and work have been primarily focused in her home community of Regina, Saskatchewan in Treaty Four territory. She has participated in advocacy for the 100% Renewable Regina project — both as a community facilitator and as a policy researcher. She has worked with the Regina Qu'Appelle Health Region and the Community Engagement and Research Centre, supporting the development of a report on Saskatchewan farmers' participation in and perception of local food systems. She has worked as a program analyst with the Saskatchewan Ministry of Agriculture. Further, she has done research with Guatemalan communities pursuing agrarian reform and a comprehensive rural community development strategy.
Research interests: Decolonisation; Community-based Research; Policy and Decision-Making; Political Ecology; Resilience; Resource Governance and Management; Social-Ecological Systems.