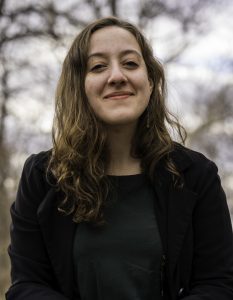 EDGES member Rachel Stern has been awarded an Affiliated Fellowship, the Cordula and Gunter Paetzold Fellowship, on the recommendation of the Faculty of Graduate and Postdoctoral Studies! Congratulations, Rachel!
Through this fellowship, Rachel will conduct research at the intersection of climate justice and housing justice, specifically looking at the impact of climate change-induced extreme weather on vulnerable tenants in Vancouver, British Columbia. Focused specifically on tenant experiences of the 2021 heat dome, this research is part of a wider community partnership and project with the
Centre for Climate Justice
 (CCJ) and with the 
Tenant Resource & Advisory Centre
 (TRAC). Drawing on urban political ecology, climate justice, housing justice, and critical disaster studies, Rachel will look at how vulnerable tenants experienced the 2021 heat dome, how they conceptualize their climate vulnerability in the wake of this event, and how this data can contribute to more effective and informed advocacy efforts in both housing and climate advocacy work. Her research also seeks to build out a framework based on current geography and political ecology literature that looks at how housing justice and climate justice intersect and can inform one another academically and in practice.
Learn more about Rachel through her UBC Graduate School student profile, available
here
.