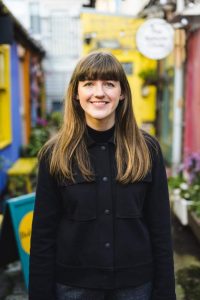 EDGES member Rona MacNicol has been awarded a Lavkulich Scholarship! The Les Lavkulich Scholarships for Resource and Environment has been endowed by colleagues, friends and UBC alumni in honor of Professor Les Lavkulich, who created the RES program in 1979, the first truly interdisciplinary graduate program at UBC. As the program's inspirational leader between 1979 and 2004, he was able, with his unrelenting effort and visionary thinking, to build it into an internationally renowned program. The two awards are given every year. Congratulations, Rona!
Rona's research is concerned with better understanding the connections between the dual crises of (a) climate change and (b) the acute shortage of secure, affordable and high quality rental housing, as well as the significance of these connections in people's lives and for policy considerations. In particular, with a focus on Vancouver, BC, Rona intends to examine the ways in which low income renters' sense of collective agency is impacted by extreme heat events caused by climate change and what this means for the longterm resilience of communities.
She hopes this research will add more depth to the increasingly popular phrase "housing justice is climate justice". Moreover, she hopes to indicate potential avenues for improved political and non profit action that will simultaneously render communities more prepared for future extreme heat events and ensure that people's need for a secure, suitable and affordable places to live can be met.
Learn more about Rona through her UBC Graduate School student profile, available here.