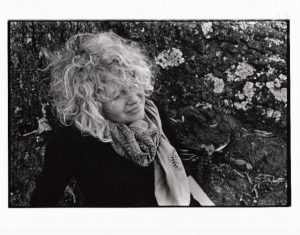 From fall 2019, EDGES alumna Andrea Marston will start as an Assistant Professor in the Geography Department at Rutgers University.
Andrea was a member of EDGES and PoWG from 2010-2012, while she was obtaining her MA in Geography at UBC. Her research interests lie at the intersection of political economy, natural resource use/extraction, and land-based group identities. For her master's thesis, Andrea examined community-managed water networks in periurban Cochabamba, Bolivia. She considered the merits and drawbacks of community water governance in relation to questions of autonomy, scale, and Bolivia's putatively "post-neoliberal" turn.
After graduating from UBC, Andrea pursued doctoral studies in Geography at the University of California-Berkeley, where her research has taken a somewhat new direction. Using a combination of ethnographic and archival methods, Andrea's dissertation explored the rise of cooperative mining in highland Bolivia.
To learn more about Andrea, click here.