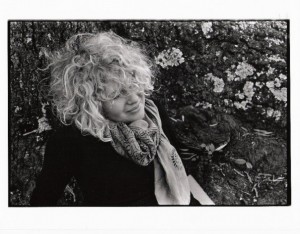 Andrea Marston was a member of EDGES and PoWG from 2010-2012, while she was obtaining her MA in Geography at UBC. Her research interests lie at the intersection of political economy, natural resource use/extraction, and land-based group identities. For her master's thesis, Andrea examined community-managed water networks in periurban Cochabamba, Bolivia. She considered the merits and drawbacks of community water governance in relation to questions of autonomy, scale, and Bolivia's putatively "post-neoliberal" turn.
After graduating from UBC, Andrea pursued doctoral studies in Geography at the University of California-Berkeley, where her research has taken a somewhat new direction. Using a combination of ethnographic and archival methods, Andrea's dissertation explored the rise of cooperative mining in highland Bolivia.
Starting fall 2019, Andrea will start as an Assistant Professor in the Geography Department at Rutgers University.
Andrea holds a Social Science and Humanities Research Council doctoral scholarship and is a 2014 Trudeau Scholar.
PUBLICATIONS:
Refereed Journal Articles
Marston, A.J. (2014) The Scale of Informality: Community-Run Water Systems in Peri-Urban Cochabamba, Bolivia. Water Alternatives 7(1), 72-88.
Marston, A.J. (In Press) Autonomy in a post-neoliberal era: Community water governance in Cochabamba, Bolivia. Special Issue: Not-Quite-Neoliberal Natures in Latin America. Geoforum. http://dx.doi.org/10.1016/j.geoforum.2013.08.013
Marston, A. (2013) Justice for all? Material and semiotic impacts of Fair Trade craft certification. Geoforum 44, 162-169.
Publications In Progress
de Freitas, C., Marston, A.J., and Bakker, K. Not-Quite-Neoliberal Natures in Latin America. (In Progress) Introduction to special issue in Geoforum. In progress. (Second author, contribution 40%).