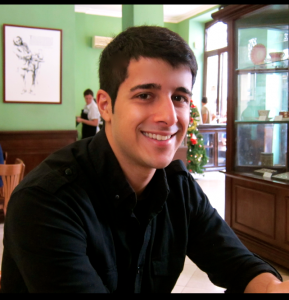 Sameer is a PhD student in Resource Management & Environmental Studies, working with Dr. Leila Harris. Sameer graduated with a Bachelor of Environmental Studies (Hons.) from the University of Waterloo in 2012 and successfully completed a Master of Science degree in RMES in 2015. Prior to RMES, he worked in diverse settings from energy consulting, to corporate sustainability, to academic research in conservation policy and aquatic ecology. He has received both SSHRC and NSERC research awards during his Master's. Sameer received the Li Tze Fong Memorial Fellowship from the University of British Columbia for the 2nd year of his MSc at IRES. In addition, Sameer was selected as one of about 50 applicants from across Canada to participate in the Waterlution Transformative Leaders of the Future Program. Sameer was recently awarded the Freda Pagani Outstanding Master's Thesis Award in IRES, the SSHRC Doctoral Canada Graduate Scholarship, and was selected for the Governor General's Gold Medal Award as the only awardee at the Master's level for all of UBC. He also received the Faculty of Science Graduate Prize ($500), recognizing his outstanding Master's thesis. 
His research focuses on the intersection of farming livelihoods, changes in water access, and adaptation in the Philippines. Sameer is also a Pacific "Regional Representative" for the Canadian Water Network's Student and Young Professional Committee. 
Having travelled to over 20 countries and lived in multiple, Sameer is passionate about tennis, hiking, and diving.
Publications:
Shah, S.H., Gibson, R.B. (2013). Large dam development in India: sustainability criteria for the assessment of critical river basin infrastructure. International Journal of River Basin Management 11(1): 33-53.
Contact: sshah089 [at] gmail [dot] com
Website: www.sameerhshah.com